Electrical MRL gearless lift.
Perfect for existing building without elevators with reduced pit and headroom.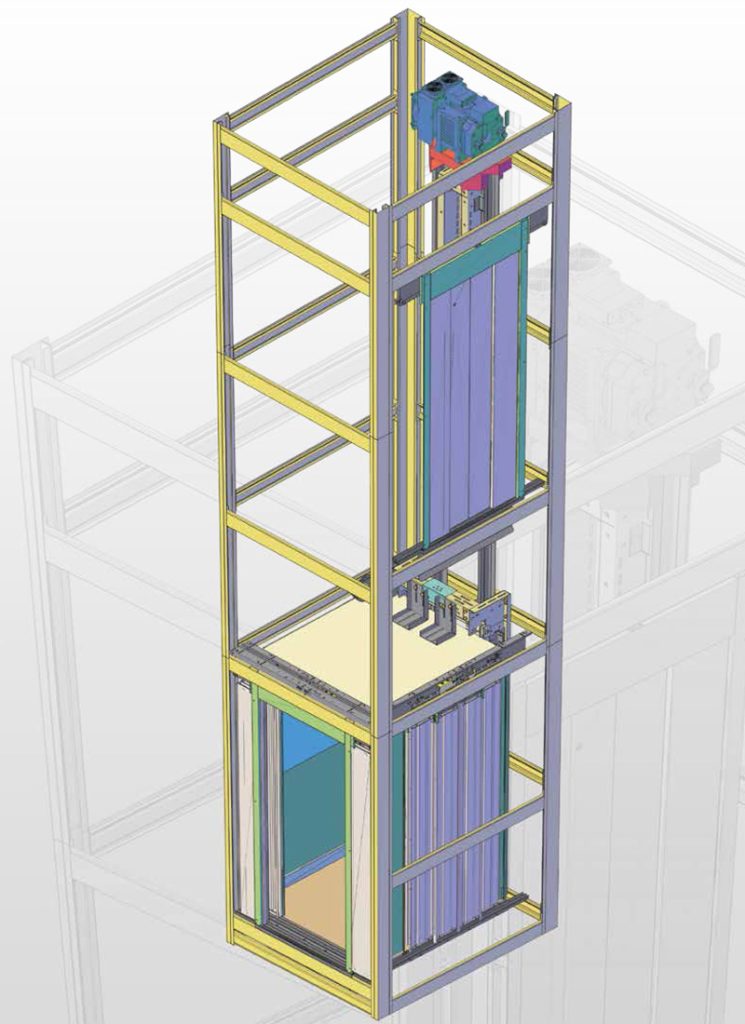 Electrical MRL gearless lift. Innovative technological solution, with best performance for space optimization in pit and headroom and max cabin dimensions, saving energy and travel comfort.
Perfect for existing buildings without elevators and with reduced pit and headroom.
SPACE OPTIMIZATION: MRL cabinet solution that doesn't need machine room, gearless machine positioned in the headroom, a smaller mechanical kit allows to maximize cabin dimensions and to reduce pit and headroom.
ENERGY EFFICIENCY: It reduces the consumptions thanks to the A class of the lift and to the optional re-generative functions; available also the single phase version battery operated.
AVAILABLE SOLUTIONS: Single, double and triple entrances; double at 180° and 90°.
RELIABILITY: Automatic emergency device with doors reopening during black-outs, travel steadiness and overspeed safety devices up and down included.and maintenance space granted by safety devices.
FLEXIBILITY: Wide range of finishes and customization for every need.
RULES: EN 81 + EN 81.21.