Highly customisable, eco-efficient, competitive with the competition in terms of design, range of finishes, technology applied to the product and, of course, price!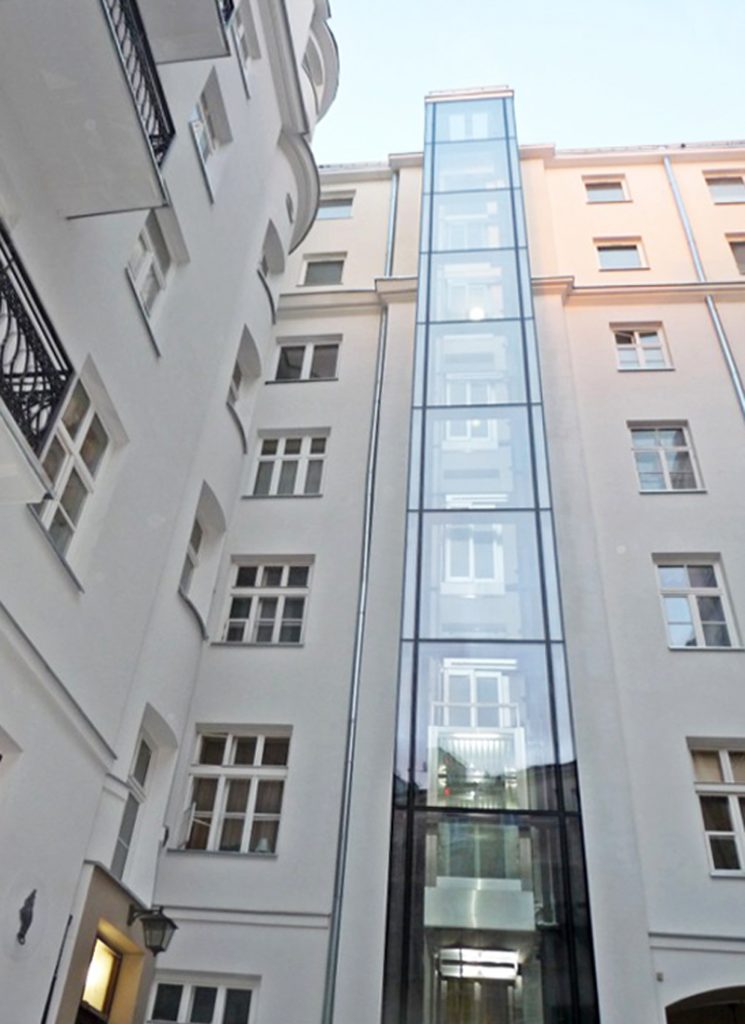 Here are some of the most appreciable features of this product:
serial communication between all electrical equipment
high performance electronics
highly reliable inverter, protected against electromagnetic interference and equipped with a switched source to ensure a stabilised power supply
a single battery pack (reducing the problem of battery failures)
all components in a single, compact cabinet (350x150x2160 mm)
modular assembly, fewer cables and easier connections
quick, easy and precise assembly with absolute positioning: just two magnets per stop and one flexible cable
intuitive and photographic manuals, the position of the electrical components is designed to suit the specifications of the compartment, this allows you to prepare in advance how they will be mounted in the compartment to avoid interference, reducing and facilitating assembly and commissioning time
attractively designed car and landing fixtures
LCD or TFT display (as a variant)
VF regulated door operator
machine with permanent magnets with no need for lubrication and with traction sheave mounted directly on the rotor, to avoid play and noise during operation
Three emergency systems: Automatic, Assisted (MES) and Electro-Manual.
Design and finishes:
VILITER KOLORO line cabin, basic version, with skinplate walls
SUPRA line cabin with stainless steel walls
AMBIENTUM COLOR line cabin with coloured lacquered glass walls
AMBIENTUM UNIKA line cabin, customisable with customer images.
WE HAVE A LIFT MODEL FOR ALL YOUR NEEDS!
Call us, write to us, visit us or request an appointment with one of our representatives.
We are at your complete disposal for any further information you may require!
Documentation in Italian
Italian-language assistance with the possibility of remote connection to the system, even during the installation phases.
Spare parts are always available with delivery within 24-48 hours from the request.